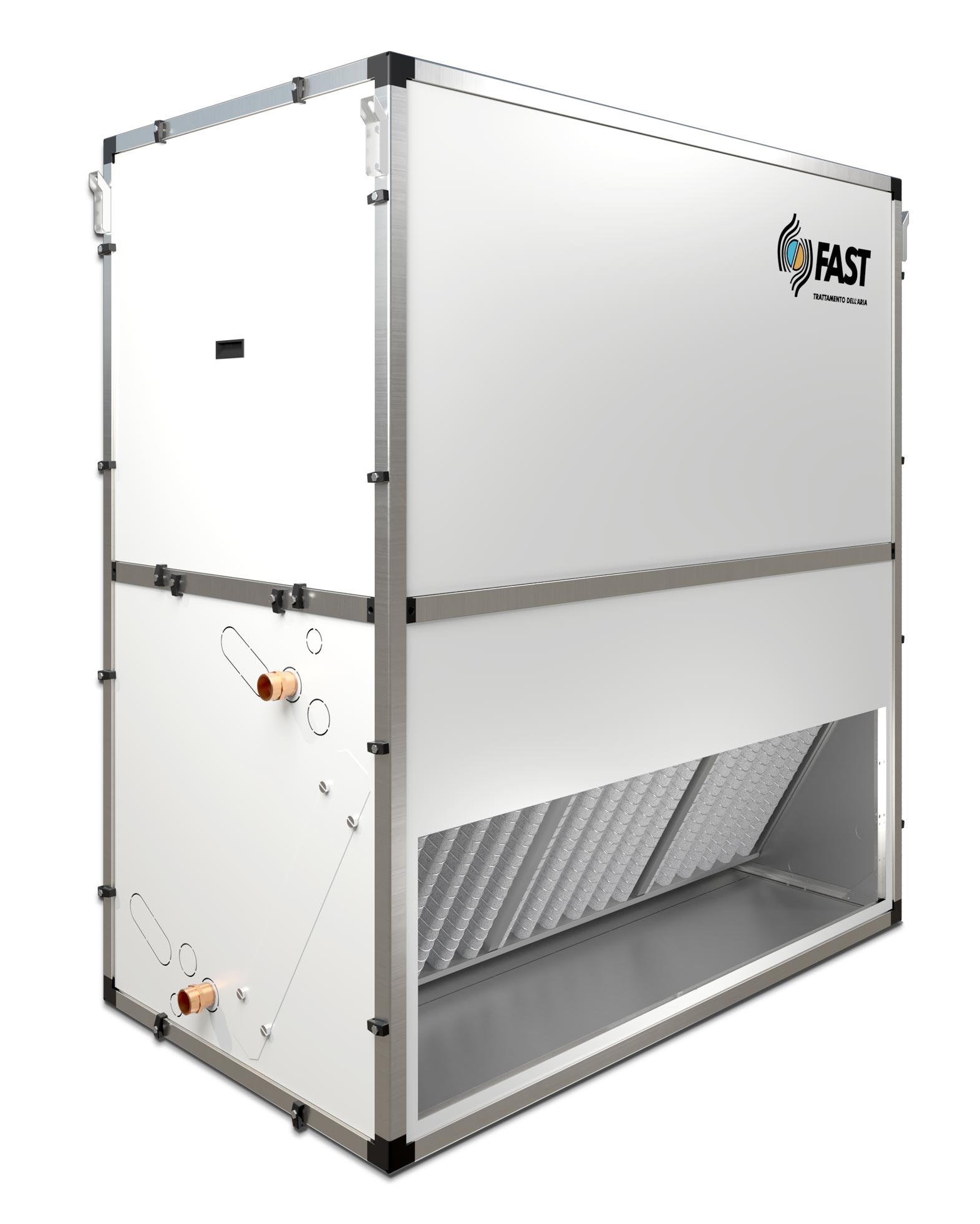 TFA units are designed for commercial and industrial systems in medium-sized contexts.
This range has 8 sizes with a nominal air flow rate from 2,300 m3/h to 23,000 m3/h, for air filtering, heating and/or cooling.
The top performance is guaranteed by high-efficiency heat exchanger coils and a wide choice of fans: the units are available with a plug fan unit with EC motor, or with a transmission centrifugal fan unit with AC motor
(the latter comes in both the standard version and a boosted high head version).
The compactness, the low noise levels, and a wide selection of accessories, the TFA range is highly versatile and will always meet the customer's needs. It can also be converted from horizontal to vertical or vice versa (at the customer's expense).
Versions
8 sizes available, with vertical configuration (possibility to transform it into a horizontal version). Available with water coil or with direct expansion.
Versions available:
• B: unit with transmission centrifugal fan with low head
• P: unit with transmission centrifugal fan with high head
• E: unit with EC plug fan
Accessories
Download
Air handling applications.