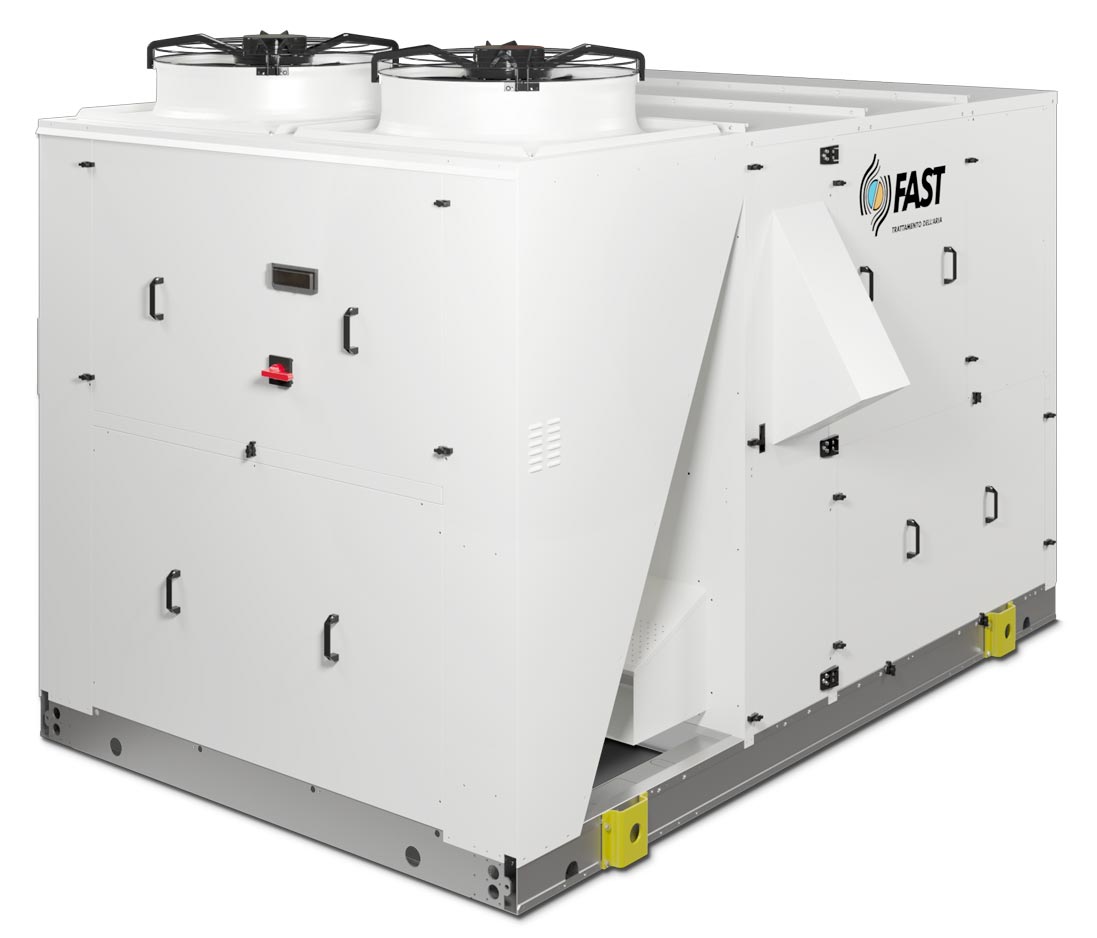 Roof top unit for applications with a high degree of crowding
The roof top units of the RFE range are autonomous air-to-air units designed to completely treat the air.
The units stand out for their:
• low running costs obtained through the technologies used for ventilation, the cooling circuit and the electronics.
• easy installation thanks to the small dimensions and "Plug & Play" logic.
• adaptability to requirements and a guarantee of a high quality of air achievable by selecting from a vast range of configurations and accessories.
These units are ideal for places where there is a high degree of crowding such as cinemas, conference halls, restaurants, cafés and discos, as they can operate with 80% of fresh and exhaust air.
Versions
RFE H Cooling and heating version with heat pump
Accessories
Download
Air handling applications.