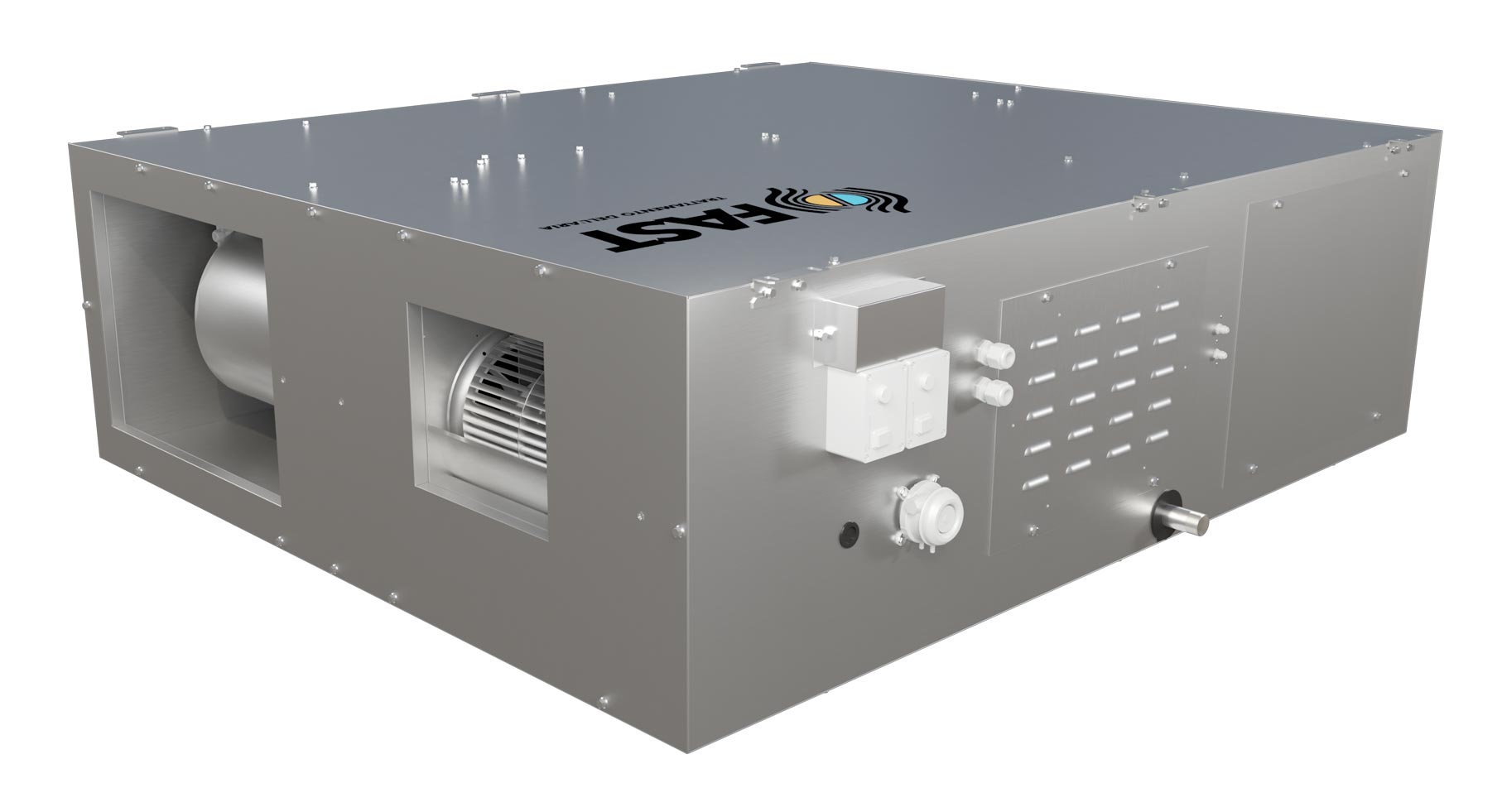 Packed heat recovery unit with cooling circuit
The RCFA range is a packaged solution to system requirements typically needed by places such as cafés, restaurants, offices and meeting rooms.
In addition to the ventilation, filtration and heat recovery sections, the RCFA units group in a monobloc unit a heat pump cooling circuit with high efficiency and low noise scroll compressors. The fresh air is heated or cooled, depending on the season, thanks to the heat pump refrigeration circuit loaded with R410A refrigerant fluid inside the unit. All this allows you to have a complete machine, with autonomous operation in every season and able to combine the necessary air renewal for the rooms with efficient heat recovery.
The careful design of the machine combines very compact dimensions , which allow easy installation in false ceilings, with excellent accessibility for maintenance of all internal components.
Versions
5 sizes available in a horizontal configuration for installation in false ceilings.
Unit with heat regulation and is ready for installation.
5 sizes available
Installation in false ceilings
Heat pump cooling circuit integrated in the unit
Unit complete with electrical panel, regulation and remote control
Wide range of accessories
Accessories
Download
Air handling applications.