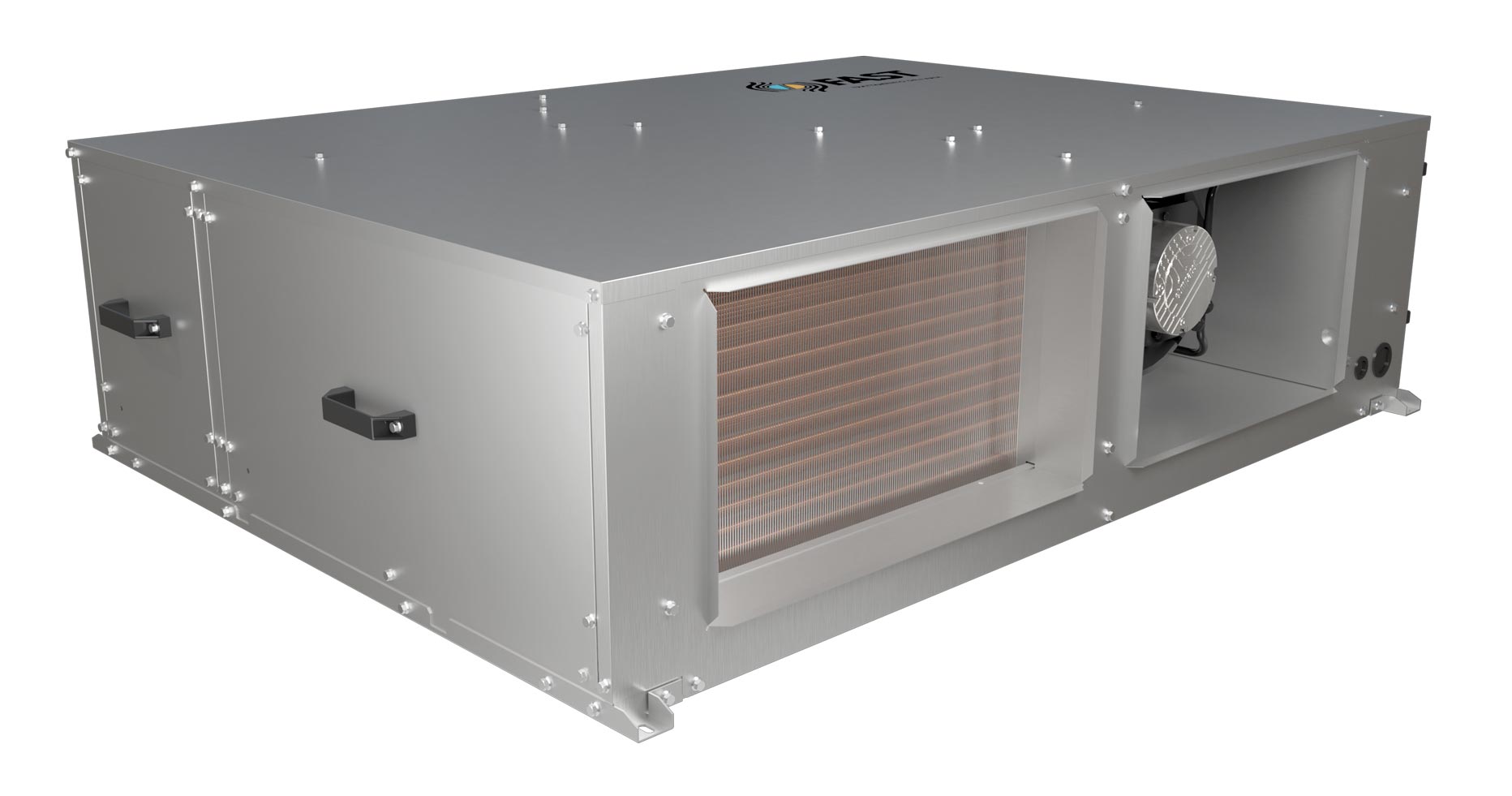 Thermodynamic recovery unit with integrated heat pump with inverter compressor
The main characteristics and functions of these units are:
thermodynamic recovery: the unit uses exhaust air as an energetically advantageous source for the operation of the cooling circuit. The absence of a static plate-type heat recovery unit also enables savings in the power used to overcome the pressure drops in the unit itself.
ventilation efficiency
inverter compressor: the use of this type of variable speed compressor allows the unit power to be continuously modulated, without any waste. In terms of benefits, this means greater comfort for the people in the room thanks to the adjustment of the delivery temperature, and reduced consumption above all in partial load operating conditions.
advanced adjustment logic
The unit can be integrated in the direct expansion and hydronic systems during both summer and winter operation.The typical applications for these units are in the service sector (offices, cafés/restaurants, waiting rooms, changing rooms, etc.), where they must only be installed horizontally and indoors.
Versions
CPVR: constant flow rate control of the recovery fan.
PRGD1: remote control panel for wall-mounting or flush-mounting installation, with graphic display. Maximum installation distance of 10 m.
PRGDX: remote touch screen control panel for wall-mounting or flush-mounting installation, complete with black and white frame. Maximum installation distance of 150 m.
MRE: single-stage 2 kW anti-freeze electric heater module to be installed on the fresh air intake (required for outside air temperatures below
-5°C).
MF: High-efficiency filter module Coarse 85% (EN 16890) to be fitted
Download
Air handling applications.