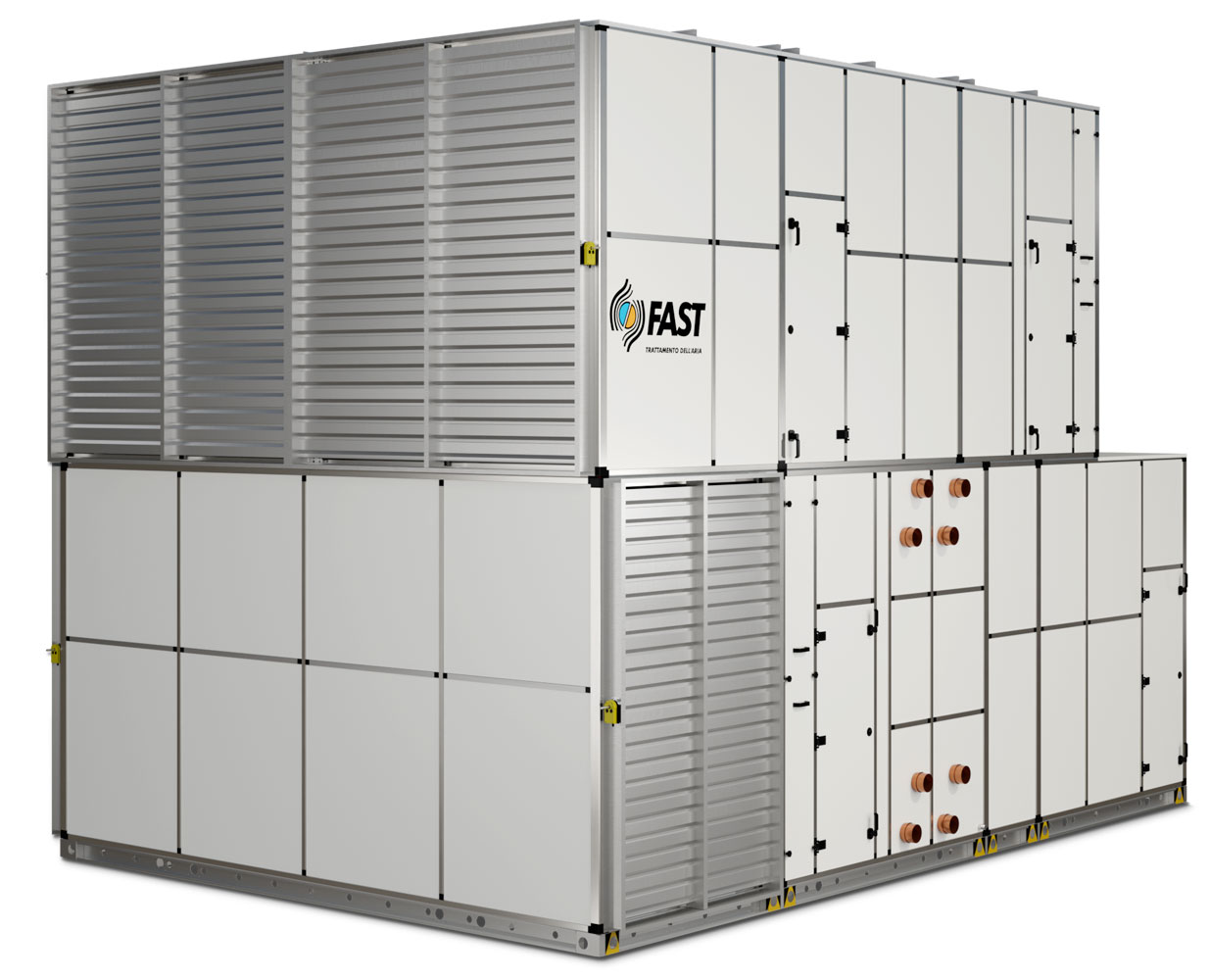 Air handling unit with panelling, 50 mm thick
The FM Industrial line is part of the segment of oversized units for treating large amounts of air in particular conditions for example requiring fans suitable for use in ATEX areas.
Various sectors are involved, from the extrusion of plastic materials to the car making industry with painting chambers or the production of solvents. Tailor-made projects are created for these machines, including structural studies of the casing, to guarantee the maximum safety throughout the lifecycle of the unit, from its construction and assembly to use and maintenance with transportation and installation in between.
Air handling applications.